As an Amazon Associate I earn from qualifying purchases. This post may contain affiliate links. See my full disclosures, Terms of Use, and privacy policies on my "privacy" page. I never recommend a product I don't love.
When one of my boys is sad, it can be really tricky to know what to say. I can say, "it'll be ok" or "it's not so bad" or "it'll get better", but platitudes lose their powerful quickly.
Instead, I like to tell a story.
You and I can help our children find hope through stories of our own (child-appropriate) hopeless times and how we discovered hope there.
We can share stories of other people's hard times and how they saw hope in the midst of great pain.
One option we don't often consider, but which has a ton of value, is that we can also use fictional stories.
Take, for example, "Little Mole Finds Hope."
In the beginning of the story, Little Mole is feeling sad. His world is still in the clutches of winter, and frankly, he's a bit bummed.
Thankfully, Little Mole has a lovely mom who helps him see signs of hope in the world.
This book couldn't have come at a better time. In the middle of this long, dreary winter, my kids needed to be reminded that things will change, that summer will come, and that there is always hope.
I love how the book has multiple levels of meaning. It can be used to talk about the seasons, but also to talk about feelings and how there is always hope.
It can also be used as a way to approach larger, global issues. As Mama Mole says,
Sometimes hope is hiding in the darkness.
But it's always there.
You just have to find it.

Little Mole Finds Hope, Glenys Nellist
Other books to help kids find hope
Before I share a few specific books on this topic, here are a couple articles you might find helpful:
---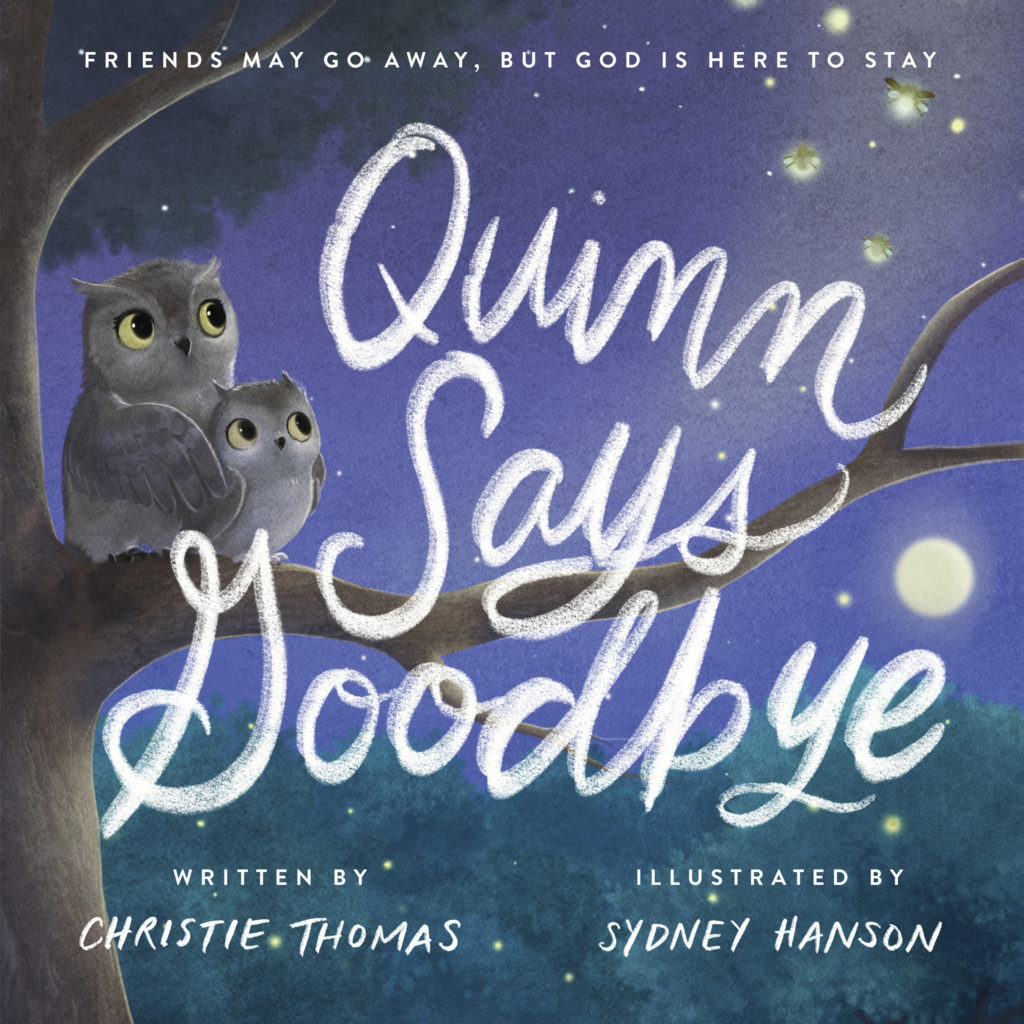 Quinn Says Goodbye is the sweet story of an owl child who nurses an injured firefly back to health. When the firefly goes home to his family, Quinn is devastated. Her mama helps her find comfort in God in the midst of her heartache.
Beautifully illustrated and thoughtfully written, Quinn Says Goodbye is designed for children dealing with different kinds of loss, whether it be death of a pet or a family member, or simply the loss of a favorite toy. Remind little ones that although people and things might not be in their life forever, God will never leave them.
This book comes with a free teacher's guide as well.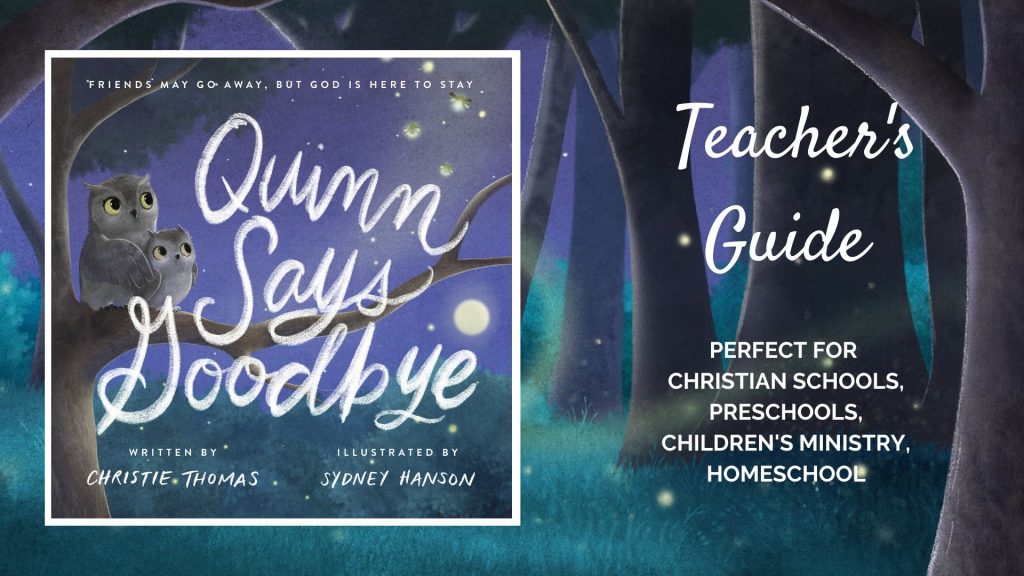 ---
Written for children experiencing moments of separation anxiety or other common fears, Quinn's Promise Rock reminds kids that God will always be there for them, whatever happens or wherever they go. Quinn's Promise Rock traces the journey of Quinn and her father as he teaches her about the presence of God through the metaphor of a rock: a mountain, a cave, and a pebble.
Quinn's Promise Rock also comes with a downloadable teacher's guide.
---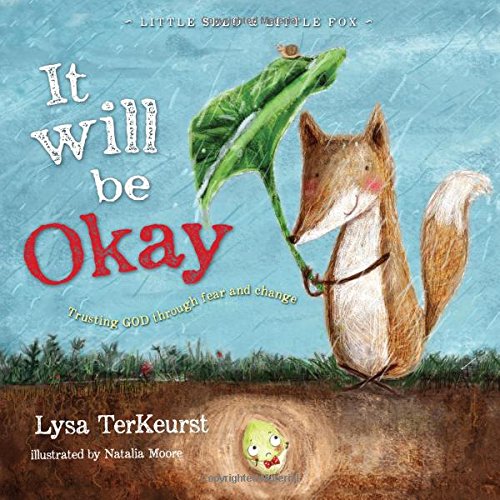 This sweet book reminds kids that even when you feel like you're trapped in a dark place (like the seed in this story), God has a plan.
---
This is another sweet allegorical story. Firebird hates when God lets the storms take the sun away. One day he flies above the storm to discover that the sun is ALWAYS shining, even during a storm. It's a reminder that there's hope, even when we can't see it.
---
This bittersweet story traces the emotional journey of a family expecting a baby then losing it to miscarriage. Through it, the father reminds his son that even when they can only a sliver (or none) of the moon, it's always round. This is compared to God's love, which is always with us even when we can't feel it.
Love a good booklist? Here's my best one!
If you're looking for Christian picture books for your kids, grab my list of the 10 BEST Christian picture books on the market today. Together, these books provide a cohesive picture of God's redemptive plan and your child's place in it. Click here or the picture below for more information.