As an Amazon Associate I earn from qualifying purchases. This post may contain affiliate links. See my full disclosures, Terms of Use, and privacy policies on my "privacy" page. I never recommend a product I don't love.
Do you have any kids that deal with anxiety?
I do. It's hard to watch your child struggle.
Let's talk about how to help our kids deal with anxiety through faith, and direct them toward peace.
One of my boys has struggled with anxiety for several years. It's hard for him to work in groups, it's hard for him to go to school, and it's especially hard for him to try new things.

If you enjoyed this video, make sure you subscribe! Each one contains short, sweet, hope-filled ideas for spiritually parenting our kids. Make sure you hit "Subscribe" on YouTube or Like my Facebook page so you always know when a new episode comes out.
Since he was born, I have been praying a blessing over him each night. When he started struggling with anxiety, I changed the blessing from a rather generic one to one about coming to God with all his anxieties.
Don't worry about anything; instead, pray about everything. Tell God what you need, and thank him for all he has done. Then you will experience God's peace, which exceeds anything we can understand. His peace will guard your hearts and minds as you live in Christ Jesus.
Philippians 4:6-7  (NLT)
I pray this verse over him, and some nights we talk about it and pray together. Though he continues to struggle in some areas, I can see the difference praying this verse over him every night has done for him.
If you want to learn to pray blessings over your child, join my free 7-day blessings challenge! You'll learn about the Biblical reasons to bless your child, and receive 7 posters that you can put on your child's wall to help you remember to bless your child. Sign up for that here!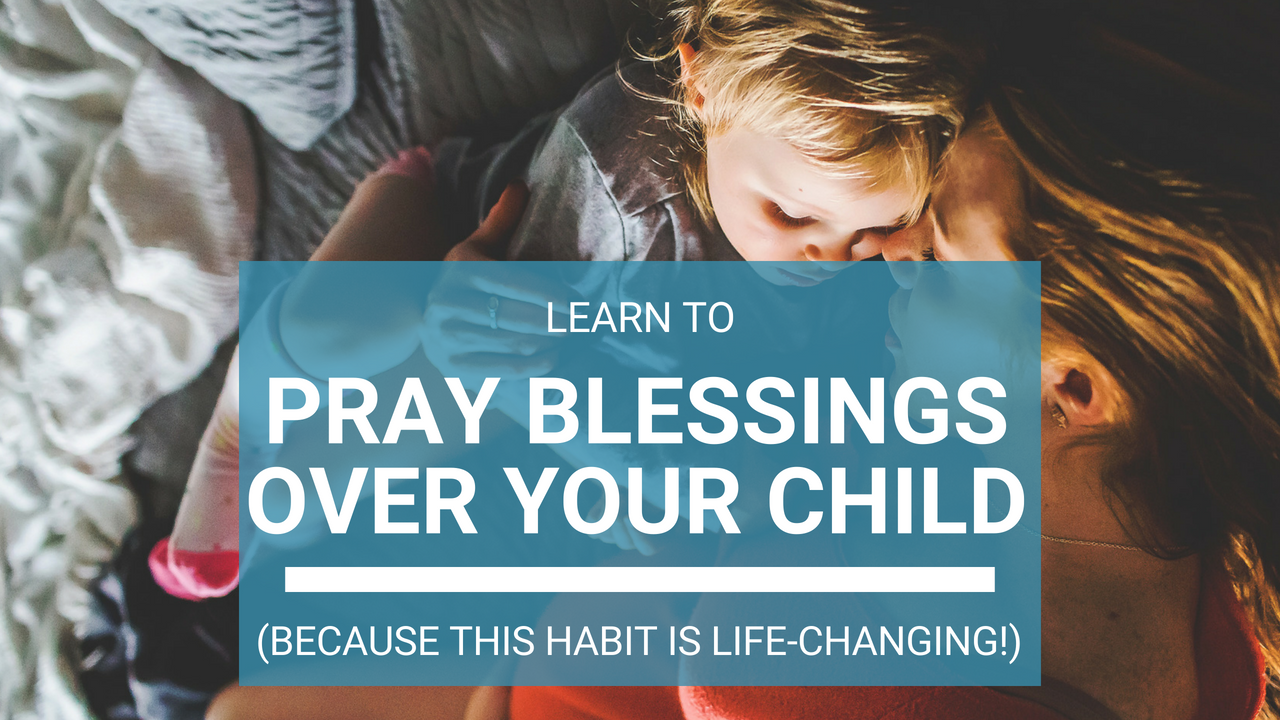 I believe that one of the best ways to help kids understand concepts like "trusting God" is to use stories.  Why lecture a child about trusting God when a story will stick in their head for a lifetime?
The other day I read "It will be okay" by Lysa TerKeurst, and it's another one that hits home in a mama's heart as well as a child's.
In it, a lonely and anxious little fox makes friends with a seed that is very cozy in his comfortable shed. They grow together as friends until the day the seed is forced out of his comfort zone and into a very scary place: underground.
Throughout the story, Lysa gives us the constant reminder: "But the Farmer was good, and the Farmer was kind, and the Farmer was always watching over them. Even when they didn't know it."
Isn't that such an amazing lesson for all of us? God is good, God is kind, and God is always watching over us. Even when we don't know it.
I would recommend this book for ages 3-8. The illustrations and text are friendly, cute, and repetitive, but it's long enough to tell a good story.
In the front, Lysa writes a story to all the parents reading her book: "I needed a story to illustrate how we can trust God in the midst of fear and understand He is still good even when life doesn't feel good."
I'm so glad she wrote it.
You can find this book, "It Will Be Okay" by Lysa TerKeurst on Amazon. 
Need more specific prayers for anxiety?
If you'd like to pray over your anxious child more specifically, check out this 10-day anxiety prayer challenge. There is more info on this page, or sign up immediately using the form below.