As an Amazon Associate I earn from qualifying purchases. This post may contain affiliate links. See my full disclosures, Terms of Use, and privacy policies on my "privacy" page. I never recommend a product I don't love.
A Motherhood manifesto for Christian moms…for when you want more for your kids than just to succeed and be good people.
---
"Can I ride home by myself?" he asked, eyes pleading to let him have this freedom.
He was 8. We were at the park near our house. There were only 3 smallish roads to cross, but still, my mama-heart beat faster than I would have liked.
Images of broken bodies raced through my mind, along with the sound of squealing brakes. I shook my head to dispell the thoughts – my son was not my sister.
So I swallowed and nodded.
Motherhood is like…
I have heard it said that motherhood is like flying a kite.
When they are young, you keep them close, but as they grow, you let out the line little by little. If you let it out all at once, giving them too much freedom, they'll get tangled in the briars of life. But if you never let go, they don't learn to fly on their own.
The key, the impossible, glorious key, is to let it out knot by knot, at the right times and in the right places. I'm quite sure it's impossible to get right every time.
Today I let out a knot, allowing my son to ride home from the park on his own.
I have seen the damage that can be caused by vehicles and have probably held onto this particular knot longer than necessary.
So even in the midst of letting go of my kite a little, fear clutched at my throat. I jogged home soon afterward, listening for sirens the whole way. On the outside, I was calmly allowing my son a little bit of new freedom. On the inside, I was a jumbled mess.
Will it always be like this?
Does watching your child grow up always pinch your heart tight, or does it get easier with time?
Either way, if raising children is like slowly letting a kite fly higher above the earth, I'd like to do my best to make sure their way is straight. I must keep the end goal in mind.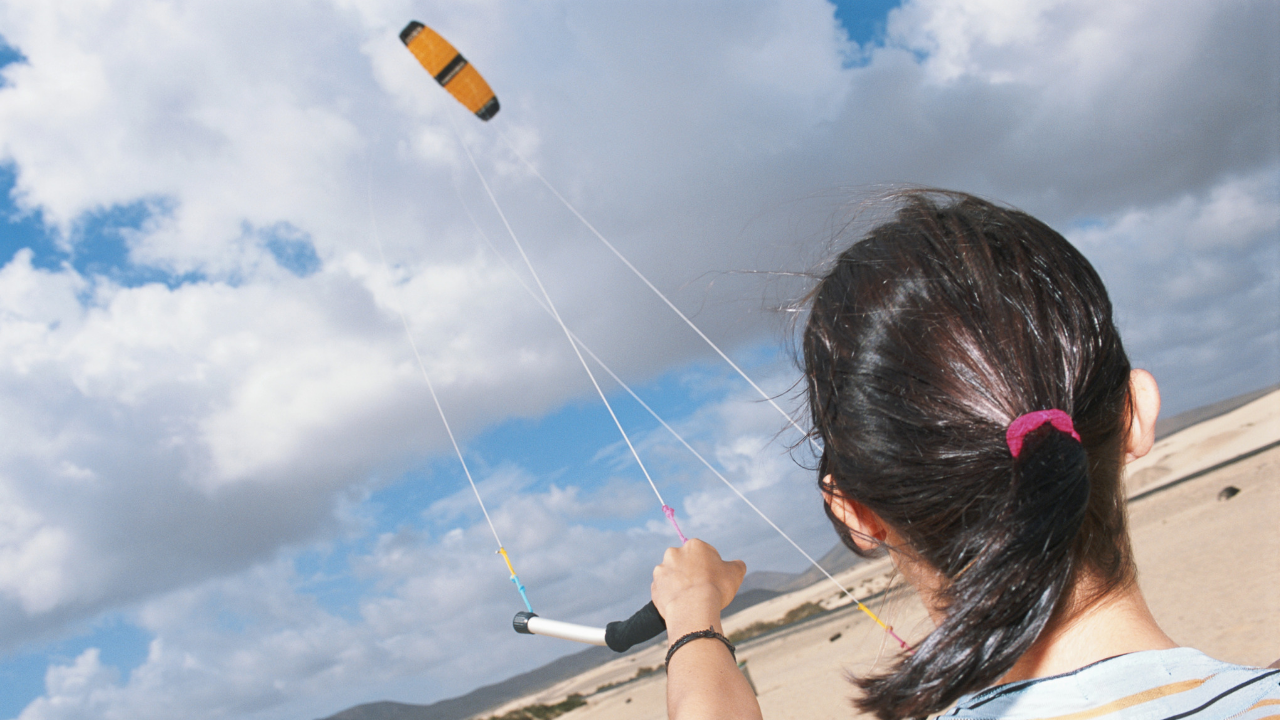 The ultimate goal of my parenting is not for my son to go to a great school, or to get a great job, or to be a great husband.
The ultimate goal isn't for him to have a safe childhood. Or a safe life at all. 
The ultimate goal of my parenting is to point my son toward a great God, so that his relationship with Him determines where they fly, when they fly, and how long they fly.
To that end, I recently sat down and hammered out a manifesto for myself.
I call it the "Christian Motherhood Manifesto".
The Christian Motherhood Manifesto:
I am a parent, and I am a follower of Christ.
My dual identities are intricately intertwined in ways I can only try to understand.
As a parent, I have a responsibility to ensure that my children are secure and healthy, but as a Christian, I have a responsibility to guide my children to the One that keeps their souls secure and healthy for eternity.
As a parent, I want to raise happy, well-adjusted children, but as a Christian, my job is to draw my children toward the God who calls them to take up their cross and follow Him.
The ultimate goal of my parenting is not for my child to go to a great school, or to get a great job, or to become a great spouse. The goal of my parenting is to point my child toward a great God and let Him work in my child's life.
To this end, the goal of pointing my child toward a great God, this is my motherhood manifesto.
–>I choose to pursue God first, allowing Him to speak into my identity as a parent and as a child of the Most High King.
–>I will live beyond NOW, always remembering that this present world is not my child's eternal home.
–>My parenting choices will not be made to honor cultural expectations or my own ego or my family's traditions but to honor God above all others.
–>I will share with my child about the saving grace of Jesus Christ.
–>I will beg the Holy Spirit for wisdom to parent my unique child His way.
–>I will treat my child as a good and perfect gift from the Father.
–>I will be quick to listen, slow to speak, and slow to become angry.
–>When I fail, I will model true repentance. When I have wronged my children, I will first repent to God then apologize to my child, allowing my child to practice the art of forgiveness.
–> I will throw myself into God's Word, because it is the only inspired book that is useful for teaching, rebuking, correcting, and training in righteousness. I will use God's Word to partner with Him in the training of my child.
–>I will speak the truth in love.
–>I will use words that build my children up, not words that tear them down.
–>I will be patient with my immature children, knowing that God will help them grow to maturity in His time.
–>I will pray with and for my child.
–>I will allow my child to express their questions and doubts, knowing that their questions cannot make Him quiver and that faith itself is a gift of God. Through their questions I will point them to God's grace.
–>I will protect my child from evil, as far as it it up to me.
–>I will put my child's life in God's hands.
–>I will show my child that every human being has worth and dignity as an image-bearer of God, by treating all those I meet with equal love and respect.
–>I know I will fail many times a day. But when I fail, I commit to reaching for the right hand of God, the hand that is reaching out to me, and allow Him to stand me back up on my feet again. I will let His power be sufficient in my weakness.
–>I will show my kids that faith is more than words by relying on God as my strength, by choosing to follow Him each day, and by trusting in His mercy and grace to deliver me and my child into His arms.
–>Through the power and mercy of the Triune God, I will receive grace, and in turn, I will offer grace to my child.
Amen.
**I have made this Manifesto into a printable document, and added corresponding Bible verses to each point. If you'd like a copy of this inspiring resource, simply click on the picture!**
Together, maybe we can figure out what makes our parenting unique.
Join me? You can download your version of the manifesto here or by clicking on the picture below.